Make text bigger | Make text smaller
BSC (Hons) Course Structure
Course Structure and Locations
The BSc is a 4 year course in total, with students attending:

12 full teaching weekends per year (every third weekend between October and June)

One 5-day Summer School annually in August

A minimum of 125 hours clinical training per year

Teaching weekends and clinical training will be held at the School in Glasgow. Summer School takes place in the Scottish Borders.

How much studying will I need to do?
In addition to the weekend seminars, there is a significant amount of guided learning alongside the course - amounts vary depending on your previous experience and learning, but allow a minimum of four hours of home study for every one hour of face-to-face tuition. Trainee Herbalists will be supported in this via regular Professional and Personal Development tutorials at the clinics.

The flexibility of our teaching pattern opens up the possibility of degree level education to those who are unable to attend a more orthodox schedule of classes. This is made up for in home study, applicants should consider this carefully.

What about Clinical Training?
Over the four years of training, students are required to complete a minimum of 500 hours clinical training/apprenticeship. All clinical training is supervised by an approved practising member of NIMH, and/or takes place at the School's Student Training Clinic (held on the Friday before and the Monday following each teaching weekend, two Saturdays per month and two Wednesdays). Students must complete a minimum of 300 of these hours at the School's Student Training Clinic.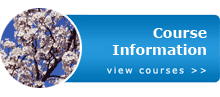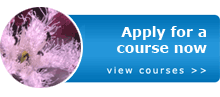 Mar 26, 2010
Open access evening course in Herbal Medicine runs from 7th April 2010
Mar 4, 2010
The Spring/Summer issue of The Scottish Journal of Herbal Medicine (formerly The Herbalist's Journal of Contemplative Science) will be here soon.