Make text bigger | Make text smaller
Fees
The School is a not-for-profit organisation and we aim to make our courses as affordable as possible. In order to remain so and still provide the same level of excellence in training, the School reserves the right to increase the fees responsibly for subsequent sessions. All one year course fees are payable in advance. Fees for the BSc (Hons) Degree for 2nd to 4th Year and MSc can be paid in two installments. The course fees for session 2010-2011 are as follows:

Herbal Medicine
| | |
| --- | --- |
| MSc (requires PG Dip) | £1500 |
| PG Dip (requires PG Cert) | £2500 |
| PG Cert | £2500 |
| University of Wales registration fee | £665* |
| BSc (Hons) Degree | £3500 per year |
| University of Wales registration fee | £750** |
| Home Help Correspondence/Access Course | £450 |
| Home Help Evening Class | £150 |

Massage and Aromatherapy

| | |
| --- | --- |
| ITEC Diploma in Holistic Massage | £850 |
| ITEC Diploma in Clinical Aromatherapy | £850 |
| Both in same year | £1600 |
*Total can be split up into £222 for PGCert, £222 for PGDip & £221 for MSc dissertation.

**BSc Students who register with the University of Wales pay a one-off registration fee which is currently £750. Students must also satisfy University of Wales matriculation requirements (see above). Student Loans and Career Development Loans are available for the BSc course to qualifying applicants.

Correspondence course fees include postage within the UK and are payable in sterling: for postage outside the UK, please add £15 sterling for Europe and £30 for the Rest of the World.

Extra Costs

Attendance at Student Training Clinic £3.50 per hour. (BSc only)
Required textbooks and materials around £200-£300 per year. (BSc only)
Previous summer schools have cost £30/day full board in dormitory accommodation with reductions for camping.
Accommodation for summer and winter schools will be arranged by the School, but paid for by the student.
Food costs are not covered by the School.
Travel to all teaching venues should be arranged and the cost borne by the student.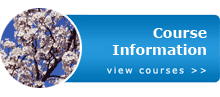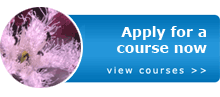 Mar 26, 2010
Open access evening course in Herbal Medicine runs from 7th April 2010
Mar 4, 2010
The Spring/Summer issue of The Scottish Journal of Herbal Medicine (formerly The Herbalist's Journal of Contemplative Science) will be here soon.