Make text bigger | Make text smaller
BSC (Hons) Course Modules
Course Modules
Professional Training: Year 1
Module 1.1. Physiology and Holistic Health
Module 1.2. Living Anatomy
Module 1.3. Herbal Medicine
Plant Appreciation, Nutrition 1, Materia Medica 1, Practical Pharmacy 1
Module 1.4. Complementary Medicine
Module 1.5. Practical Holistic Massage
Module 1.6. Clinical Training I (incorporating Professional & Personal Development)
Module 1.7. Research & Study Skills I

Professional Training: Year 2
Module 2.1. Patho-Physiology
Module 2.2. Clinical Examination I
Module 2.3. Nutrition & Practical Pharmacy II
Module 2.4. Materia Medica II
Module 2.5. Herbal Therapeutics I
Module 2.6. Research & Study Skills II
Module 2.7. Clinical Aromatherapy
Module 2.8. Clinical Training II (incorporating Professional & Personal Development)

Professional Training: Year 3
Module 3.1. Differential Diagnosis
Module 3.2. Materia Medica III
Module 3.3. Herbal Therapeutics II
Module 3.4. Practical Pharmacy III
Module 3.5. Aromatic Medicine
Module 3.6. Research Methods
Module 3.7. Clinical Practice I (Incorporating Professional & Personal Development)

Professional Training: Year 4
The 4th year is structured to reflect the fact that students are now well on their way to being practitioners. They will already have been seeing their own patients and much of this fourth year's design is so they can bring these experiences into the lecture setting.

Module 4.1. Herbal Therapeutics III
Module 4.2. Herbal Medicine Energetics
Module 4.3. Clinical Examination II
Module 4.4. Professional and Personal Development
Module 4.5. Research Dissertation
Module 4.6. Clinical Practice II (Incorporating Professional Personal Development)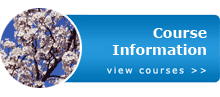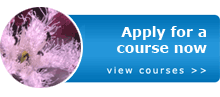 Mar 26, 2010
Open access evening course in Herbal Medicine runs from 7th April 2010
Mar 4, 2010
The Spring/Summer issue of The Scottish Journal of Herbal Medicine (formerly The Herbalist's Journal of Contemplative Science) will be here soon.