Make text bigger | Make text smaller
Aromatherapy
It is with deep sadness that we have to announce that due to the recent recession leading to falling student numbers, the school will not be continuing in its current form. We find ourselves in the unfortunate position that new intakes cannot now balance the loss of students from the programmes and therefore there will now be no BSc, MSc, Aromatherapy and Massage intake from October 2010.
The correspondence course will continue for the present and we are looking to see which Universities will accept it officially as an access course for their herbal programmes.
Further enquiries should be directed to sshm@herbalmedicine.org.uk
ITEC Diploma in Clinical Aromatherapy

Professional Clinical Aromatherapy Training - ITEC Accredited 10 Month Course

We provide full professional training for Aromatherapists covering everything from Anatomy, Physiology and Massage to learning about the oils themselves through their pharmacology, history of use and therapeutic indications.

Course Structure
This course is considered a second year course for qualified massage therapists, however it is possible to study both the massage and the aromatherapy course
in the same year.

Each teaching day is divided in two - practical sessions in the mornings, with the afternoons devoted to theory.

Aromatherapy students attend a course of 12 Sundays (every third weekend from October to June) at the School in Glasgow.

Course Modules
Aromatherapy Theory
Aromatherapy Practical

Assessment/Home Assignments
Assessment is by practical and theory examination and the submission of client case studies at the end of the course, although a number of home assignments and essays will be set by the course tutor throughout the year. Aromatherapy students can expect to spend approximately five hours per week in home study.

The School is fortunate to have on the faculty a very experienced, practising Clinical Aromatherapist. Her in-depth knowledge, practical experience and informal manner ensure that students receive an exceptionally high degree of relevant training.

Entry Requirements
Formal as well as informal qualifications (ie. work experience, voluntary work) are considered. Existing Anatomy, Physiology and Massage certificate - ITEC or equivalent is required.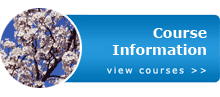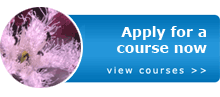 Mar 26, 2010
Open access evening course in Herbal Medicine runs from 7th April 2010
Mar 4, 2010
The Spring/Summer issue of The Scottish Journal of Herbal Medicine (formerly The Herbalist's Journal of Contemplative Science) will be here soon.