Make text bigger | Make text smaller
Masters Degree
A worldwide first for Herbal Medicine, our Master's programme was established in 2000.
The MSc can be taken in small bites of modules all contributing to the final MSc. The PGCert can be taken either separately or as the first step towards modules contributing to the MSc., likewise, the PGDip can be taken either separately or as the second step and the final step is successful completion of the Dissertation itself.
Course Structure and Locations

Postgraduate Certificate:
Our new Postgraduate Certificate in Holistic Research Methods was successfully validated in July 2009. The PGCert consists of two modules taught over an academic year and is divided into a nine day Summer School and an extended nine day Winter School.

Postgraduate Diploma:
The PGDip consists of 7 modules and teaching is spread over two years, at 16 days per year, divided into two seven-day Winter Schools and two nine-day Summer Schools. The two Summer Schools will be based in the rolling hills of the Scottish Borders, the two Winter Schools are on the Mediterranean island of Mallorca, where we study its unique flora.

Masters:
Each single module counts for 10 or 20 MSc level credits. By successfully completing the course, participants will obtain the required 120 credits for the Postgraduate Diploma. The award of MSc requires a final 6 months for the successful completion of a 3 module (60 Masters credits) dissertation.
Our Renowned Mallorcan Winter School
The Goethean Contemplative Scientific approach to plant and person study is what most of our post-graduate herbalists rave about as an empowering and inspiring practice which they integrate into their personal and professional lives. This combined objective and subjective observational method leads to a satisfactory, holistic view of any natural phenomenon studied. Initiated by Germany's Bard, Johann W. von Goethe then developed by Rudolf Steiner and more recently by Goethean scientists such as Jochen Bockemuhl and Margaret Colquhoun, this way of doing science includes the necessary alchemical and elemental process to bring forth the essence of the plant or person and then helps shape it into a meaningful conscious new form. In this way, these new novel remedies capture the healing gesture of a plant studied or alternatively patients make conscious a new healing intention they will work towards, using a plant preparation which resonates with the qualities necessary to support that intention.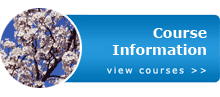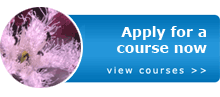 Mar 26, 2010
Open access evening course in Herbal Medicine runs from 7th April 2010
Mar 4, 2010
The Spring/Summer issue of The Scottish Journal of Herbal Medicine (formerly The Herbalist's Journal of Contemplative Science) will be here soon.