Make text bigger | Make text smaller
You are here:
Home
»
Research
Research
After much time and energy being devoted to establishing and consolidating the educational wing of the SSHM, our main remit is now to develop the research wing. A very important part of herbal education is training in research and this is the focus of the MSc and BSc dissertations. Practitioners are required to keep their knowledge up to date and this requires good research and critical evaluation skills. Successful dissertations are published in the School's Scottish Journal of Herbal Medicine.
We have been keeping a Pharmacology of Taste database which compiles information on each herb tasted by our students. For more information click here
Aims
To promote a more holistic based research agenda and help lead the way towards a clinically relevant, non-animal data based research.
The application of the more holistic and contemplative approach to Herbal Medicine research using Goethean Science.
We have been working closely with the UK's leading Goethean Scientist, Margaret Colquhoun PhD of the Life Science Trust for over 15 years now. We have incorporated this approach into our Research Methodologies teaching (alongside more conventional methodologies such as clinical audit, ethnobotany, case studies and clinical trials). We feel this is the most complete approach to any research question as it includes both a standard objective scientific approach and a subjective approach to come full circle in a truly holistic approach to science. More about Goethean Science
We feel that by focussing on these two main areas of clinically based non-animal data research and Goethean Science we will be making a timely response to the need for holistic herbal medicine research which is appropriate and empowering for herbal practitioners and herbal students alike.
Does this awaken any kindred feelings? Would you like to be part of this herbal research initiative? If you are a herbal practitioner, our MSc programme would enable you to participate in this kind of research. Contact the school for details.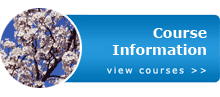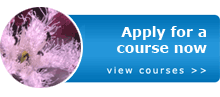 Mar 26, 2010
Open access evening course in Herbal Medicine runs from 7th April 2010
Mar 4, 2010
The Spring/Summer issue of The Scottish Journal of Herbal Medicine (formerly The Herbalist's Journal of Contemplative Science) will be here soon.