Make text bigger | Make text smaller
Abstracts 2008
The Holistic Therapeutic Uses & Energetic Properties of Nelumbo nucifera
An investigative study into Lamium album L.
Should the different parts of the birch tree be ascribed equivalent therapeutic actions?
A Review of The Historical and Modern Treatment of Pulmonary Tuberculosis by Western Medicine: Does the Historical Approach Still Have a Role to Play Today?
Can herbal medicine play a part in the treatment of polymyalgia rheumatica?
Current medidal herbalists treatment strategies for patients with chronic tinnitus from three known common causes: catarrhal problems, hypertension and loud noise damage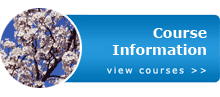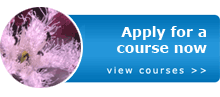 Mar 4, 2010
Prospectus 2010-2011 available in print or online.