Make text bigger | Make text smaller
Abstracts 2005
Can herbs assist us on the path to enlightenment?
Is there a realistic potential within Scotland to go back to stocking a predominantly indigenous dispensary?
The Nutritional and Herbal Treatment of Age-Related Macular Degeneration. A Preliminary Study
The Lamiaceae
South African Traditional Medicine - What Can We as Western Medical Herbalists Learn?
Mushrooms - Are British Herbalists Missing a Trick?: The Application of Ganoderma spp as an Immune Modulator
How Western Medical Herbalists Conceptualise and Approach Depression: a Qualitative Investigation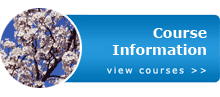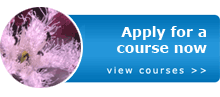 Mar 26, 2010
Open access evening course in Herbal Medicine runs from 7th April 2010
Mar 4, 2010
The Spring/Summer issue of The Scottish Journal of Herbal Medicine (formerly The Herbalist's Journal of Contemplative Science) will be here soon.