Make text bigger | Make text smaller
Tessa Winstanley
Current medidal herbalists' treatment strategies for patients with chronic tinnitus from three known common causes: catarrhal problems, hypertension and loud noise damage.
Abstract
The objective of this study was to highlight medical herbalists treatment strategies of tinnitus from three common causes; catarrhal, hypertension, and loud noise damage.
The aims were to review literature to show common themes in treatment strategies by medical herbalists, and use a questionnaire sent to practicing medical herbalists to highlight their treatment strategies. The results were then analysed comparing and contrasting the different responses from the questionnaires; and with the information found in the literature review.
It was found there were no studies done on medical herbalists' treatment strategies of tinnitus. The treatment strategies found in the literature either didn't specify what cause they were treating, or didn't show a full treatment strategy with dietary and lifestyle factors included.
It was found that a questionnaire to practicing medical herbalists was a reasonable way of compiling information about their treatment strategies to get a practical amount of qualitative information showing common themes.
The results of the questionnaires supported the hypothesis that there were common themes of treatment strategies to be emphasized. These were specific to the causes of tinnitus investigated, and treated on a holistic basis encompassing herbal, dietary and lifestyle treatment.
Limitations were discussed on the method selected and issues raised regarding the treatment strategies were discussed.
In conclusion the questionnaire supports the hypothesis that medical herbalists treatment strategies of tinnitus from the three causes investigated had common themes that could be emphasized. These are valid as an introduction into potentially researching further into the subject.
The limitations of the research project were the need to narrow down the topic to show treatment strategies specifically to tinnitus from one cause in order to achieve more in-depth investigation. This or larger projects including in-depth interviews or case studies are potential avenues to further explore this subject.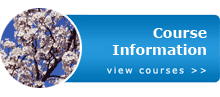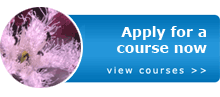 Mar 26, 2010
Open access evening course in Herbal Medicine runs from 7th April 2010
Mar 4, 2010
The Spring/Summer issue of The Scottish Journal of Herbal Medicine (formerly The Herbalist's Journal of Contemplative Science) will be here soon.