Make text bigger | Make text smaller
Larissa Wheeler
Can herbal medicine play a part in the treatment of polymyalgia rheumatica?
Abstract
Polymyalgia rheumatica (PMR) is an inflammatory autoimmune condition of unknown cause affecting the middle-aged and elderly population. Kumar & Clark (2005) states that diagnosis occurs almost always in patients over 50 years of age. Presentation in patients under 50 is rare (Hakim & Clunie, 2002) with the mean age of onset being 70 (Haslett et al 2002, Smeeth et al 2006). PMR is a relatively uncomplicated condition; the universal treatment within the general practice being steroidal intervention (Haslett et al, 2002).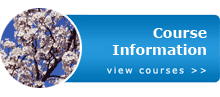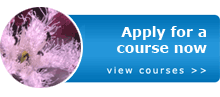 Mar 26, 2010
Open access evening course in Herbal Medicine runs from 7th April 2010
Mar 4, 2010
The Spring/Summer issue of The Scottish Journal of Herbal Medicine (formerly The Herbalist's Journal of Contemplative Science) will be here soon.