Make text bigger | Make text smaller
Anusha Balachandran
The Holistic Therapeutic Uses & Energetic Properties of Nelumbo nucifera
Abstract
Nelumbo nucifera, the Sacred Lotus, is a medicinal plant of the East with a wide range of therapeutic uses that have been found to be useful for conditions affecting the reproductive, digestive, nervous, and cardiovascular systems. N. nucifera is used in the Ayurvedic and Traditional Chinese Medicine (TCM) systems mainly as a tonic herb. However, the use of different parts of the plant allow for more diverse therapeutic applications. Immersed in spiritual symbolism and myth, the energetic properties of the Sacred Lotus contribute to its therapeutic uses, and provide a holistic profile of this medicinal plant. Thus, this study aims to illustrate a holistic profile of N. nucifera bringing together its therapeutic uses, including traditional and modern uses, energetic properties, pharmacology, botanical description, habitat, and harvesting periods. This information will be presented as an extended monograph. The main method of research carried out by the study includes a systematic literature review. In addition, a blind herb tasting is carried out to contribute to the existing information surrounding the energetic properties of this plant. The purpose of this study is to provide therapeutic and energetic knowledge about N. nucifera to practitioners of Western Herbal Medicine so that they are able to arrive at an informed decision as to the admission of this plant into their individual practices.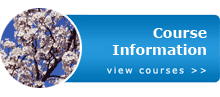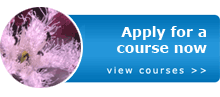 Mar 26, 2010
Open access evening course in Herbal Medicine runs from 7th April 2010
Mar 4, 2010
The Spring/Summer issue of The Scottish Journal of Herbal Medicine (formerly The Herbalist's Journal of Contemplative Science) will be here soon.