Make text bigger | Make text smaller
Shona McNair
A Review of The Historical and Modern Treatment of Pulmonary Tuberculosis by Western Medicine: Does the Historical Approach Still Have a Role to Play Today?
Abstract
There is a global increase in the incidence of pulmonary tuberculosis (PTB) and an emergence of resistance to orthodox drugs, therefore it may be a condition that herbalists start to encounter more often in practice. The aim of the dissertation was therefore to present a review of treatment strategies by Western Herbal Medicine throughout the ages to determine if strategies changed according to what was known about the disease at the time and to ascertain whether or not the historical treatment of the disease still provides a basis for treatment.
A systematic literature review was conducted to explore the traditional and modern treatment strategies utilised by Western Herbal Medicine in treating PTB.
The results revealed that the approach to treatment did vary throughout the ages but not necessarily based upon what was known about the disease at the time. When the cause of the disease was unknown, it appeared that both a symptomatic and holistic approach was taken to treatment with herbs being used from both a pharmacological and energetic perspective.
When the cause of PTB was discovered it would have been expected that practitioners would have specifically quoted antiseptic herbs in order to eradicate the bacillus. Instead treatment maintained a holistic approach. It was only in the 1931 that antiseptic herbs were specifically mentioned for the treatment of the disease. However, other herbs presented indicated that a holistic approach was still being taken.
There was limited information provided in modern herbal texts on herbs and strategies to treat PTB. Herbal medicine appeared to concentrate on tuberculostatic herbs to inhibit the growth of the bacilli. However, the importance of strengthening the body's innate resources, encouraging convalescence and using supportive herbs was also highlighted.
Therefore the traditional treatment strategies still provide guidance to a holistic approach to treating the disease and provide a selection of herbs that the herbalist can utilise for the treatment of PTB.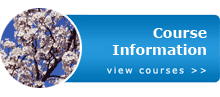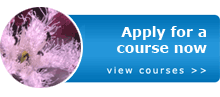 Mar 26, 2010
Open access evening course in Herbal Medicine runs from 7th April 2010
Mar 4, 2010
The Spring/Summer issue of The Scottish Journal of Herbal Medicine (formerly The Herbalist's Journal of Contemplative Science) will be here soon.