Make text bigger | Make text smaller
Herbal Medicine
Evening Class
Open access evening course in Herbal Medicine runs from 7th April 2010
The School offers an introductory ten-week Evening Class under the heading of People, Plants and Planet. It is designed to be informative on home-help herbalism, as well as providing a way of brushing up on general Science (Biology/Chemistry) for those considering further Herbal Studies.
For further information, click here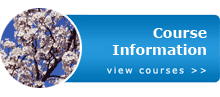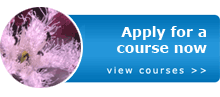 Mar 26, 2010
Open access evening course in Herbal Medicine runs from 7th April 2010
Mar 4, 2010
The Spring/Summer issue of The Scottish Journal of Herbal Medicine (formerly The Herbalist's Journal of Contemplative Science) will be here soon.