Make text bigger | Make text smaller
Alyson Jane Turton
Mushrooms - Are British Herbalists Missing a Trick?: The Application of Ganoderma spp as an Immune Modulator
Abstract
The purpose of this study is to assess the potential benefits that medicinal mushrooms might bring to the practice of Herbal Medicine in the UK.
Medicinal mushrooms play an important role in the pharmacopoeias of traditional Chinese and Japanese medicine but appear to be largely overlooked by British herbalists. Because of the constraints of length placed upon the study it is not feasible to research a number of different mushrooms. Emphasis is therefore placed on the Ganoderma species and in particular Ganoderma lucidum (Reishi). This fungus has been selected because it has a long history of traditional use in the Far East and is very highly regarded for its tonic properties. Its main application today is as an immune modulator and adjunct to cancer treatment. However, research has highlighted a wide range of other applications.
Most of the pharmacological actions of Reishi are attributed to its polysaccharide and triterpenoid constituents and much research has been conducted into the actions of different parts of the fungus and different fractions of its constituents. Most of this was performed in vitro or on animals but some recent placebo-controlled double-blind clinical trials, which have yielded interesting results, have been highlighted. Although some of the results were inconclusive, for various reasons, all confirmed that Reishi is a very safe remedy.
The available information suggests that Reishi is a versatile remedy which would be a valuable addition to a herbalist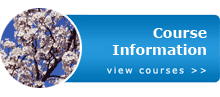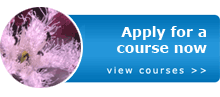 Mar 26, 2010
Open access evening course in Herbal Medicine runs from 7th April 2010
Mar 4, 2010
The Spring/Summer issue of The Scottish Journal of Herbal Medicine (formerly The Herbalist's Journal of Contemplative Science) will be here soon.