Make text bigger | Make text smaller
Abstracts 2000
Is there a relationship between starsign and specific diseases?
A Method For Preserving Home-made Herbal Plant Juices by freezing - With stability tests of fresh, frozen and thawed juices
The Therapeutic Properties of Calluna vulgaris - A Qualitive Controlled Goethean Trial
Does Epilobium angustifolium (Rose Bay Willow Herb) Have a Similar Action to the German and American Willow Herbs Which Have Already Been Shown to be Valuable?
To investigate the medicinal use of Apple Cider Vinegar (ACV) and the possible/practical use of medicinal plant extracts using Apple Cider Vinegar to replace alcoholic tinctures
What is it about the NHS that makes people turn to Herbal Medicine
The Qualitative Analysis of Herbs used in Childbirth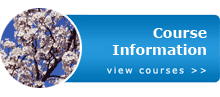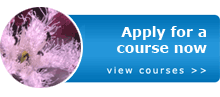 Mar 4, 2010
Prospectus 2010-2011 available in print or online.