Make text bigger | Make text smaller
Rachel Anderson
Is there a relationship between starsign and specific diseases?
Abstract
The study aims to examine whether Capricorn patients suffer significantly different diseases than do the rest of the population. Using some of the astrological writings of Nicholas Culpeper, the expected diseases for Capricorns were collated and the sample population of both Capricorn and a mixed group representing the wider population were compared to it.
It was discovered that the Capricorn group in all but one disease category did not match the thoughts or predications of Nicholas Culpeper. Despite this it was discovered that there were some statistically significant differences in the diseases suffered by patients of the Capricorn and mixed groups.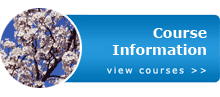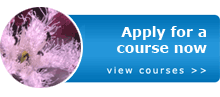 Mar 26, 2010
Open access evening course in Herbal Medicine runs from 7th April 2010
Mar 4, 2010
The Spring/Summer issue of The Scottish Journal of Herbal Medicine (formerly The Herbalist's Journal of Contemplative Science) will be here soon.