Make text bigger | Make text smaller
Caroline Yarr
The Qualitative Analysis of Herbs used in Childbirth
Abstract
A study of the individual subjective experiences of five women using herbs during childbirth was researched involving qualitative techniques. The aim was to relate their direct experiences using the same, defined Herbal Birth Kit with as neutral an approach as possible.
From the results of the questionnaire used, various common themes emerged, especially with a view to the reasons why these women chose Herbs for the birth of their babies and what the Herb Kit contributed to their experience.
The main opinion held by every member of this particular study sample was that they preferred to use herbs as opposed to conventional medicine and intervention, opting for a more "natural" alternative, seeing this as a means of pain relief without side-effects that would render them or their baby drowsy during the brth process or risk the potential of any lasting harm.
The Herbal Kit was reported to provide support and confidence throughout the experience with comments on the comfort and reassurance it gave just to know it was there "at hand", and the sense of empowerment that offered.
Using this Kit also allowed the birthing partner to become directly involved and an active participant in the event, which appears to be an issue of considerable significance to those concerned.
This ultimately positive feedback on the use of herbs during labour and childbirth, despite the size of the survey, may encourage further research and have some implications in the field of Midwifery and for other Herbalists interested in this area as the demand for alternatives for women giving birth outwith or alongside Orthodox Medicine increases.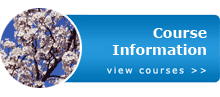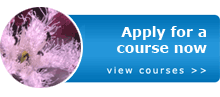 Mar 26, 2010
Open access evening course in Herbal Medicine runs from 7th April 2010
Mar 4, 2010
The Spring/Summer issue of The Scottish Journal of Herbal Medicine (formerly The Herbalist's Journal of Contemplative Science) will be here soon.