Make text bigger | Make text smaller
Transport
The School is easily accessible by public transport or road, with links to the M8 and Clyde Tunnel nearby. It is also just a short taxi ride from Glasgow International Airport and in addition there is a direct cycling/walking route through the Clyde Tunnel from the West End at Partick. Holmfauld Road is situated over the Clyde Tunnel on the South side.

Nearest Underground: Govan (15 minute walk to the School or short bus ride along Govan Road)

Nearest Bus Station: Govan (next to Underground Station) Most buses from Govan Bus Station go along Govan Road past Holmfauld Road.

Taxi Companies: Clyde One Cars 0141 445 1111 (Private Hire) / Glasgow Taxis 0141 429 7070 (Hackney Cab)
Further information on transport in Glasgow can be found by clicking www.spt.co.uk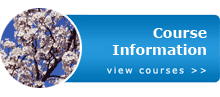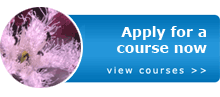 Mar 26, 2010
Open access evening course in Herbal Medicine runs from 7th April 2010
Mar 4, 2010
The Spring/Summer issue of The Scottish Journal of Herbal Medicine (formerly The Herbalist's Journal of Contemplative Science) will be here soon.