Make text bigger | Make text smaller
Accommodation
There are several B&B's and hotels around the School area - here are some that have been recommended to us:

Holly House
54 Ibrox Terrace, Glasgow G51 2TB. Tel: 0141 427 5609

The Glasgow Guest House
56 Dumbreck Road, Glasgow G41 5NP. Tel: 0141 427 0129
The following accommodation is available in the West End of Glasgow, just a short bus, taxi or underground ride from the School:

The Sandyford Hotel
904 Sauchiehall St, Glasgow, Lanarkshire G3 7TF. Tel: 0141 334 0000

Manor Park Hotel
28, Balshagray Drive, Broomhill, Glasgow, Lanarkshire G11 7DD. Tel: 0845 4566399

Belgrave Guest House
2 Belgrave Terrace, Glasgow, Lanarkshire G12 8JD. Tel: 0141 337 1850

Clifton Hotel
26-27 Buckingham Terrace, Glasgow, G12 8ED. Tel: 01413 348080

The Belhaven Hotel
15 Belhaven Terrace, Glasgow, Lanarkshire G12 0TG. Tel: 0141 339 3222

Heritage Hotel
4-5, Alfred Terrace, Glasgow, Lanarkshire G12 8RG. Tel: 0141 339 6955

Amadeus Guest House
411 North Woodside Road, Glasgow G20 6NN. Tel: 0141 339 8257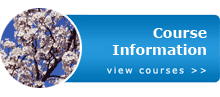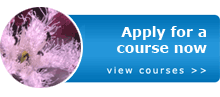 Mar 26, 2010
Open access evening course in Herbal Medicine runs from 7th April 2010
Mar 4, 2010
The Spring/Summer issue of The Scottish Journal of Herbal Medicine (formerly The Herbalist's Journal of Contemplative Science) will be here soon.