Make text bigger | Make text smaller
Location
The School is easily accessible just on the South side of the Clyde Tunnel, just before the Southern General Hospital. Holmfauld Road is situated over the Clyde Tunnel on the South side just off the main Govan Road at Linthouse Post Office and Alexander Stephen House is the large red sandstone building at the end of the road.
There are nearby links with the M8 motorway, with Govan Underground and Bus Station about a 10 minute walk away.
The School is on the 2nd floor (access via either stairs or lift) of Alexander Stephen House. For the clinic, please follow signs to Unit 20. For the office reception, please follow signs to Unit 22. Wheelchair access and the car park are to the rear of the building.
Weekend attendance: the front door will be locked, therefore please enter the building using the back door. To the left hand side of the sliding glass doors you will find an SSHM buzzer. Please buzz on arrival and someone will come down to meet you and escort you to the School facilities.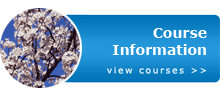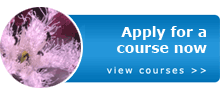 Mar 4, 2010
Prospectus 2010-2011 available in print or online.