Make text bigger | Make text smaller
You are here:
Home
»
Venue Hire
Venue Hire
Sadly these premises are now closed.
The Scottish School of Herbal Medicine conference rooms are located on the top floor of Alexander Stephen House, in the Govan area of Glasgow. Situated on the banks of the Clyde with excellent views of the Clyde and surrounding area.
Each room is bright and modern and flexible to requirements. There are several rooms available for hire with a capacity of 10 to 50 depending on conference requirement. Our library has telephone conference and internet facility for small intimate meetings to a maximum of 10. Our bright and airy clinic room is also available for hire to healthcare professionals.
With excellent motorway access, public transport network, parking facilities and proximity to Glasgow Airport the conference rooms are easily accessed for delegates travelling from outwith Glasgow.
Venue hire is sanctioned for like minded groups only and potential bookings are subject to an in house selection procedure before the applicant is accepted.
To hire or for further information please use the links to the left.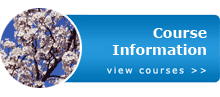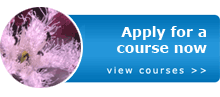 Mar 26, 2010
Open access evening course in Herbal Medicine runs from 7th April 2010
Mar 4, 2010
The Spring/Summer issue of The Scottish Journal of Herbal Medicine (formerly The Herbalist's Journal of Contemplative Science) will be here soon.