Make text bigger | Make text smaller
You are here:
Home
»
Fundraising
Fundraising
Support the School

The School was established by Herbal Medicine Education and Research (Scotland), a Registered Charity which aims to promote much needed quality Holistic Research into Herbal Medicine. Our website includes details of the charity's
Board of Trustees
.
Our work in Herbal Medicine is something that you can get involved in as well, through supporting the School, by taking a course or by directly contributing to the charity by becoming a "Friend" of the School. If you would like to get involved in protecting Herbal Medicine into the next century please see our Scottish Herbal Appeal Leaflet or contact Us for more details.
Friends of SSHM Newsletter
Welcome to the first edition of what we hope will become a regular newsletter for all the friends and supporters of The Scottish School of Herbal Medicine. We hope to use it to keep you up-to-date on what is happening in the school, inform you of new developments and let you know how you can become more involved in the work of the school, be you graduate, tutor, student or friend. As this is the first issue, we would welcome your feedback, thoughts and suggestions. We look forward to hearing from you.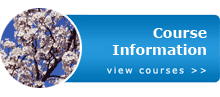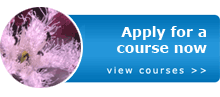 Mar 26, 2010
Open access evening course in Herbal Medicine runs from 7th April 2010
Mar 4, 2010
The Spring/Summer issue of The Scottish Journal of Herbal Medicine (formerly The Herbalist's Journal of Contemplative Science) will be here soon.