Make text bigger | Make text smaller
Sue Archer
Does herbal medicine have a role to play in the prevention and treatment of Alzheimer's disease in the light of the latest research into Gingko biloba?
Abstract
The pathology of Alzheimer's disease (AD) was investigated and related to known actions of both Ginkgo biloba (GB) and other herbs with both traditional and modern use in the prevention and treatment of AD. Issues of diet and lifestyle relating to holistic strategy were considered and there was discussion of the issues surrounding use of standardised extract (SE) versus whole herb preparations.
An overview of clinical trials (1997 onwards) using Ginkgo biloba standardised extract was carried out by means of a literature review. Trials involving the use of animal experimentation were not included on ethical and relevancy grounds. The research was evaluated in respect of its relevancy to therapeutic methods used by practising herbalists.
Investigation into mutual access for patients and sufferers was undertaken by asking for response from herbal practitioners with experience in this field. Reference was made to recent research into access to Complementary and Alternative Medicine (CAM) for AD sufferers.

In the light of findings from the above, preventative and treatment strategies were researched, using information from literature and from contributing herbalists.
A qualitative narrative was compiled which found that the access for patients with AD is very restricted and herbalists contacted all said they had little or no experience in this field. Alternatively there was a negative response from herbalists when invited to contribute.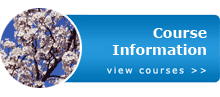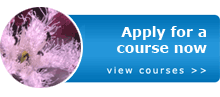 Mar 26, 2010
Open access evening course in Herbal Medicine runs from 7th April 2010
Mar 4, 2010
The Spring/Summer issue of The Scottish Journal of Herbal Medicine (formerly The Herbalist's Journal of Contemplative Science) will be here soon.