Make text bigger | Make text smaller
Nathan Hughes
A critical analysis of herbal treatment of diabetes mellitus in Solo, Indonesia
Abstract
Incidence of Type 2 Diabetes Mellitus (non-insulin dependant) is increasing world-wide, and new sustainable and improved treatments are much needed. Herbal treatment of diabetes is well established in INDONESIA whilst little practiced in Britain. This raises the possibility of learning from Indonesian approaches. However, virtually nothing is written in English regarding Indonesian herbal therapeutics or the Indonesian materia medica, making analysis of such treatments difficult.
This dissertation presents two diabetes preparations collected from Solo, Java and discusses them within a suitable context. This context has been limited to the perspectives of Western Herbalism, Pharmacology and Ayurveda combined with information from interviews with experts and locals and translation of Indonesian herbals.

The results conclude that the two prescriptions analysed can be understood within the contexts used, both as being Kapha reducing in Ayurvedic terms and hypoglycaemic in Western terms. The structure of the prescriptions appears similar to that used in Britain. Indonesian concepts of diabetes are similar to those in the West, though there appears to be an additional focus on treating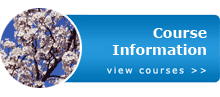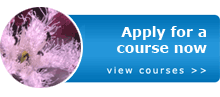 Mar 26, 2010
Open access evening course in Herbal Medicine runs from 7th April 2010
Mar 4, 2010
The Spring/Summer issue of The Scottish Journal of Herbal Medicine (formerly The Herbalist's Journal of Contemplative Science) will be here soon.