Make text bigger | Make text smaller
Michael J.A. Simpson
Orthodox and Herbal Treatment of Hypertension in Primary Care
Abstract
The treatment of hypertension was investigated in a herbal practice by examining the records of patients in which hypertension was part of the clinical picture. Informed consent was sought from 34 patients of whom 18 allowed their records to be included in the study. All but four patients were receiving one or more orthodox anti-hypertensive drugs including thiazide diuretics, beta-blockers, calcium channel blockers, ACE inhibitors and angiotensin receptor antagonists. Most patients reported side effects of orthodox treatment. Although there was no evidence from blood pressure measurements that herbal treatment using mistletoe, cramp bark, yarrow, valerian, dandelion leaf, hawthorn or lime flower improved control of hypertension, it was clear from patient accounts that herbal treatment often increased patients' sense of well being and may have improved patient compliance with the orthodox treatment.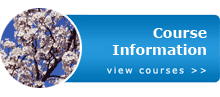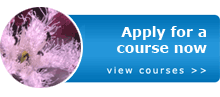 Mar 26, 2010
Open access evening course in Herbal Medicine runs from 7th April 2010
Mar 4, 2010
The Spring/Summer issue of The Scottish Journal of Herbal Medicine (formerly The Herbalist's Journal of Contemplative Science) will be here soon.