Make text bigger | Make text smaller
Literature Study
Herb drug interactions re: Hypericum perforatum
Infantile colic - a literature review of current research on the aetiology of colic in new born babies
What is the role of hypoglycaemia in panic attacks?
Echinacea research - what is the evidence supporting the Commission E monographs claim that the herb Echinacea should be discontinued after 8 weeks of use
South African Traditional Medicine - What can we as Western medical Herbalists learn?
Medicinal Uses of Comfrey (Symphytum species) Past, Present and Future - A literature review and extended monograph tracing the historical uses of the herb through to the present day in order to assess its future potential
What can consulting patterns at a Herbal Medicine Practice indicate about male health-seeking behaviour patterns with regard to Herbal Medicine?
A cross-cultural study into the traditional medical understanding of the role of emotions in liver pathology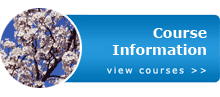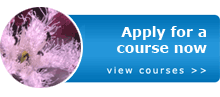 Mar 26, 2010
Open access evening course in Herbal Medicine runs from 7th April 2010
Mar 4, 2010
The Spring/Summer issue of The Scottish Journal of Herbal Medicine (formerly The Herbalist's Journal of Contemplative Science) will be here soon.