Make text bigger | Make text smaller
Daina Marshall
Investigation Into The Current Approaches Used By Medical Herbalists To Treat Infantile Atopic Eczema
Abstract
Infantile atopic eczema is a chronic inflammatory skin condition that often appears in the first few months of life. It is well recognised that the condition is difficult to treat and that no one treatment is effective for all. This project sought to find out how herbalists are currently treating the condition in children up to and including 4 years of age. A questionnaire was devised and sent out to 47 members of NIMH. 21 completed questionnaires were returned. Results suggested that on average a herbalist may see 5-6 cases within a six month period and that mild to moderate cases are seen most often. A wide range of herbs were used for a variety of herbal preparations. All the herbalists prescribed tinctures for internal use; 27 different herbs were noted with Trifolium pratense being chosen most often. Creams are also regularly prescribed and 13 herbs were noted with Stellaria media used most often. Chamomilla recutita was most often prescribed for teas. Viola tricolor, Chamomilla recutita and Calendula officinalis were all prescribed as tinctures, in creams, as tea, as a wash and for a bath. They also have a traditional reputation for treating eczema, which this study supports. All the herbalists recommended reducing or eliminating dairy products from the diet and it was considered important to increase the intake of essential fatty acids. Reducing family tension and stress was also considered to be important. All the herbalists agreed that topical corticosteroid use should be gradually reduced alongside herbal treatments. Implementation of dietary advice and compliance were regarded as the most important factors for successful treatment of infantile atopic eczema.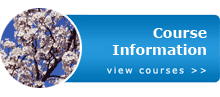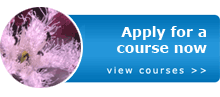 Mar 26, 2010
Open access evening course in Herbal Medicine runs from 7th April 2010
Mar 4, 2010
The Spring/Summer issue of The Scottish Journal of Herbal Medicine (formerly The Herbalist's Journal of Contemplative Science) will be here soon.