Make text bigger | Make text smaller
Second Research Conference in Contemplative Science
Towards the Heart of Herbal Medicine
The conference took place at Ushaw College Conference Centre, Durham, England on Sunday and Monday 23rd and 24th April 2006.
Speakers included:
Christopher Hedley AHG, a well known champion of traditional Herbal Medicine who provided the Introduction to the Research Conference.
Stephen Harrod Buhner Keynote speaker and Internationally renowned Herbalist He has been described as an Earth poet and is an award-winning author of various books including "Lost language of Plants" and "Secret Teachings of Plants" as well as several books on the intelligence of nature, indigenous cultures, the environment, and herbal/sacred plant medicine. Stephen talked about his Life's Work and shared his teachings on refining the heart as an organ of perception.
For details about Stephen and his work please follow this link to his website
Nina Nissen PhD MNIMH gave a presentation - 'Towards the Heart of Herbal Medicine: An Ethnographer's Perspective'
Part of the conference was be given over to presentations of dissertations by The School's 2nd cohort of MSc Herbal Medicine graduates. Original Research included Complexity Theory and Herbal Medicine, The Energetic perspective of Autism and Herbal Treatment, Posology and drop dosages and A Pilot Trial on Herbal Treatment of IBS.
The aim of the conference was to establish a holistic, energetically vibrant framework for future Herbal Research. The Conference was aimed at Students and practitioners alike who are planning to undertake a research project in herbal medicine or currently involved in herbal research.
We are pleased to report that the conference was fully booked and that all the speakers were well received by the delegates. Speakers and delegates had travelled from all over the UK, Europe, USA and Canada to unite in this memorable journey.
The Plant Study Day looking at Holm Oak was led by Margaret Colquhoun PhD. Margaret is considered as the main authority on Goethean Science in the UK and is author of the work/book "New Eyes for Plants"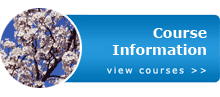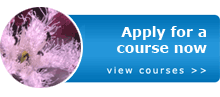 Mar 26, 2010
Open access evening course in Herbal Medicine runs from 7th April 2010
Mar 4, 2010
The Spring/Summer issue of The Scottish Journal of Herbal Medicine (formerly The Herbalist's Journal of Contemplative Science) will be here soon.