Make text bigger | Make text smaller
Abstracts 2006
An Investigation into the uses of Urtica dioica L (Urticaceae) Common Nettle – separate parts, different conditions?
Lathyrus linifolius (Bitter vetch) Scotland's Glycyrrhiza glabra (Liquorice)?
A Case History Based Study to 'Examine the Consistency of Nutritional Advice Given in the Treatment of IBS at the Scottish School of Herbal Medicine
A Herbal Approach to the Treatment of Patients with Hospital-acquired Methicillin Resistant Staphylococcus aureus
What can consulting patterns at a Herbal Medicine Practice indicate about male health-seeking behaviour patterns male health-seeking behaviour patterns with regard to Herbal Medicine? - A literature review and retrospective clinic data study
A cross-cultural study into the traditional medical understanding of the role of emotions in liver pathology
Can Rosmarinus officinalis be used to help facilitate the Grieving Process?
Can Herbal Medicine Aid Concentration In Those With Attention Deficit Hyperactive Disorder?
Testing the Tasting Database
An investigation into a holistic understanding of libido and the subsequent treatment of low libido using herbal medicine
An investigation into whether Bellis perennis offers an effective alternative to Arnica montana in external applications
Who is Artemisia vulgaris? Endeavourng to decipher the Energetic Essence of the plant
Can the Scottish native plant Myrica gale play a larger role in today's modern herbal practice and if so where do its main strengths lie?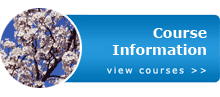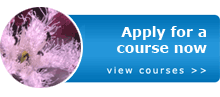 Mar 4, 2010
Prospectus 2010-2011 available in print or online.