Make text bigger | Make text smaller
Abstracts 2007
Could the rhizome of Filipendula ulmaria be usefully reintroduced to the modern herbalists dispensary?
Management of Lymphoedema – Can Herbal Medicine Play a Role?
A Survey on the Therapeutic Indications of Glycerites
A Pilot study testing the suitability of a semi-structured interview to find out whether, how and what traditional herbal medicine is passed on in Austria
Is Artemisia annua L. herbal infusion an effective, safe, readily available treatment of uncomplicated malaria in East Africa? - A literature review
To what extent can Hemp Agrimony (Eupatorium cannabinum) be said to be a native version of Echinacea?
Herbal Medicine for the treatment of Insomnia – a literature review
Extended monograph of Camellia sinensis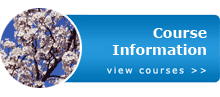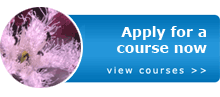 Mar 4, 2010
Prospectus 2010-2011 available in print or online.