Make text bigger | Make text smaller
Abstracts 2009
An investigation into the herbal treatment of bee stings with particular refernce to anaphylaxis
Investigation into the Medicinal Uses of Balsam Fir, Abies balsamea (Linn)
What can the sound archive recordings of the School of Scottish Studies (University of Edinburgh) tell us about the traditional use of medicinal herbs in Scotland?
What are the medicinal properties of Dipsacus fullonum, and what role does it play in the modern herbalists dispensary?
What Potential is there for including Pinus sylvestris as an indigenous plant into the Modern Herbalist's dispensary for internal use?
The enduring power of mandrake. To what extent do the constituents, effects and superstitions associated with Mandragora officinarum contribute to its disappearance from the modern herbal dispensary?
The Relevance of Traditional, Ritualistic and Shamanistic Uses of Datura spps. in Relation to Modern Herbal Medicine
Primary Hypercholesterolemia in Postmenopausal Women: Herbal Treatment Compared to Conventional Treatment and Management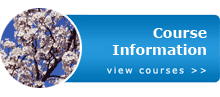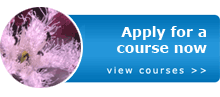 Mar 4, 2010
Prospectus 2010-2011 available in print or online.