Make text bigger | Make text smaller
Nicola J Gillespie
Management of Lymphoedema – Can Herbal Medicine Play a Role?
Abstract
There is presently no cure for lymphoedema. Lymphostatic oedemas are classified as either primary or secondary. Primary lymphoedema is congenital while secondary lymphoedema has a known cause. This cause could be due to filariasis or surgical removal of lymph nodes in the treatment of cancer. Currently the condition is managed with manual lymphatic drainage, bandaging and compression garments.
This project aims to ascertain if herbal medicine can be used in management of primary and/or secondary lymphoedema. This may well be as an adjunct therapy to manual lymph drainage and compression bandaging. However, it may be possible to reduce the current requirement for persistent use of compression bandaging with the use of herbal medicine. In addition, the project aims to increase awareness of lymphoedema and aid herbalists in future management.
An initial literature review sourced research relating to use of standardised extracts and isolated constituents. Semi-structured interviews with NIMH qualified herbalists aims to cover this shortfall by highlighting use of whole-plant, including method of preparation and external and internal use.
On conclusion of the project the literature search had predominately uncovered research into isolated constituents, i.e. coumarin, and/or standardised extracts. However, the interviews with the herbalists did provide a balance.
The conclusion found that herbal medicine could play an important role in management of lymphoedema. Scientifically, standardised extracts of Melilotus officinalis L. and coumarin as an isolated constituent proved most effective. However, there were concerns raised particularly with regard to hepatotoxicity. This obviously requires further research.
The herbalist interviews and empirical knowledge highlighted Galium aparine L. as the herb of choice and further research of G. aparine, Phytolacca americana L. and Aesculus hippocastanum L. would be beneficial. Research looking at nutrition would also be advantageous.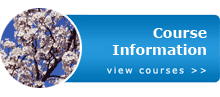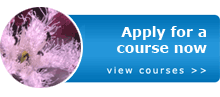 Mar 4, 2010
Prospectus 2010-2011 available in print or online.