Make text bigger | Make text smaller
Keith Robertson
The evaluation of Goethean Science as a Methodology for the Investigation of Medicinal Plant Properties with specific reference to Hawthorn (Crataegus species)
Abstract
Modern pharmacological research has recently tended to move research in Herbal Medicine away from more traditional methods. Goethean science has been proposed as an alternative method of research. This paper is concerned, therefore, with a review of the Goethean methodology; checking for internal coherence and external validation. It discusses problems associated with non-ordinary or new approaches to research. To focus the study, the medicinal herb, Hawthorn, was chosen for investigation. The question posed is – 'can Goethean science answer some questions about the therapeutic indices of Hawthorn?' The study includes a review of the literature on Goethean science and on Hawthorn, reviewing the latter's folklore, historical and traditional use, plus discussion on its pharmacological and clinical research. Included is a discussion on the underpinnings of the Goethean philosophy and a description and critique of the methodology, including an interview with a leading Goethean scientist. Results from a Goethean plant study on Hawthorn are included with photographic and artistic renditions of the plant. The general conclusion is that, while not without some problems in its application, Goethean science is certainly an interesting method and worthy of serious consideration. The possibilities contained in the methodology are very relevant for future research in Herbal Medicine.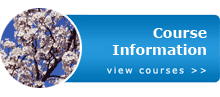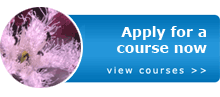 Mar 26, 2010
Open access evening course in Herbal Medicine runs from 7th April 2010
Mar 4, 2010
The Spring/Summer issue of The Scottish Journal of Herbal Medicine (formerly The Herbalist's Journal of Contemplative Science) will be here soon.