Make text bigger | Make text smaller
Emmett Walsh
The Autonomous Role of Medical Herbalists in the Integrative Treatment of Neoplasia, Based on a Literature Review of Recent Orthodox Discoveries in Cancer Aetiology and on Existing Orthodox Treatment Practices, Using Two Case Histories for Illustation - Multiple Myeloma and a Low Grade Astrocytoma
Abstract
Objective
To identify new and existing orthodox understandings of neoplasia, which can be used by Medical Herbalists in the autonomous and integrative treatment of cancer patients.
Methodology
Literature Review of neoplasia/cancer aetiology in general, and of multiple myeloma and low grade astrocytomas in particular.
Results
The literature review highlights newly discovered understandings of cancer aetiology relating to the inflammatory response, the role of the nervous system in modulating this response, and a new hypothesised understanding of homeostatic balance through intercellular information mechanisms – all areas in which medical herbalists can play a very active role. The study also highlighted the side effects of orthodox cancer treatment, and the need to maintain function of the organs of elimination in adjuvant cancer therapy.
Conclusion
This study highlights areas in cancer treatment in which members of the National Institute of Medical Herbalists (NIMH) can play an proactive, integrative and autonomous role in cancer treatment, dealing with (I) the inflammatory response; (2) immune status; (3) supporting organs of elimination, such as the liver, kidneys, lungs, lymphatic system, gastrointestinal tract; (4) maintaining homeostasis, using herbal polysaccharides as hypothesised mediators in intercellular communication and (5) the need for medical herbalists to engage in (a) good research in herbal medicine, (b) to devise a new paradigm in health care and (c) a novel approach to research methodology suitable for the holistic approach of medical herbalists.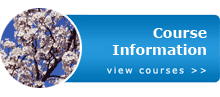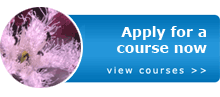 Mar 26, 2010
Open access evening course in Herbal Medicine runs from 7th April 2010
Mar 4, 2010
The Spring/Summer issue of The Scottish Journal of Herbal Medicine (formerly The Herbalist's Journal of Contemplative Science) will be here soon.