Make text bigger | Make text smaller
Chanchal Cabrera
Living with Breast Cancer - Herbal and Nutritional Protocols and their Impact on Quality of Life
Abstract
Context
Controversy exists regarding the purported benefits of Complementary and Alternative Medicine (CAM) in managing and treating breast cancer. Numerous researchers have reported worsening of symptom picture and quality of life in patients receiving CAM. However, others have refuted these findings and propose alternate explanations for negative findings.
This research study was designed to evaluate quality of life in patients with breast cancer receiving CAM at the Centre for Natural Healing in Oregon. It was further designed as an audit of clinical practice and was intended to improve patient services and treatment outcomes.
Materials and methods
Screening criteria were applied to approximately 1000 patient files covering many types of cancer. 23 cases were identified for detailed review. Data was extracted about type and stage of breast cancer, conventional interventions, blood work and clinical progression and herbal and nutritional prescriptions. Two validated quality of life (QoL) questionnaires (the MOS SF-36 and the EORTCBR23) and one internally generated questionnaire were sent to the patients. Follow up questionnaires were completed by telephone.
Results
Of the 23 questionnaires sent, 9 patients responded. All patients were 6 months to several years post original cancer diagnosis prior to commencing CAM treatment at CNH. Eight of the 23 screened patients and 4 of the nine responding patients had not received chemotherapy or radiation. Responses were positive in almost all QoL parameters. Patients reported significant and sustained improvement in overall quality of life.
QoL parameters that improved overall:
- Limitations in usual role activities because of health problems
- General health perceptions
- Vitality (energy and fatigue)
- Limitations in social activities because of health problems
- Limitation in usual role activities because of emotional problems
- General mental health (psychological distress and well-being)
- Systemic therapy side effects
- Body image
- Future perspective
- Sexual functioning
QoL parameters that worsened overall
- Limitations in physical activities (functioning) because of health problems
- Bodily pain
The results from the third, non-validated, internally generated questionnaire emphasised the positive experience of the patient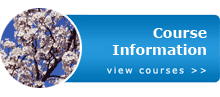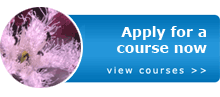 Mar 26, 2010
Open access evening course in Herbal Medicine runs from 7th April 2010
Mar 4, 2010
The Spring/Summer issue of The Scottish Journal of Herbal Medicine (formerly The Herbalist's Journal of Contemplative Science) will be here soon.