Make text bigger | Make text smaller
Can Herbal Medicine help Me?
Do you suffer from psoriasis, migraines, stress?
Yes? Then come to our Herbal Clinic...
Herbal Medicine can be used to treat a wide range of ailments such as skin complaints such as eczema and psoriasis, stress, tiredness, arthritis, asthma, depression, influenza, colds, hay fevers, sinus, migraines, headaches, constipation, aches, pains, emotional or hormone related problems, in fact anything that would ordinarily be treated by a GP.
Free Consultation and Affordable individually-made prescriptions...
Each patient is treated as an individual, with their own unique set of requirements, prescriptions are made to meet that patients' specific needs. Because of our in depth consultations most people suffering from both short-term and long-term illness can benefit from using Herbal Medicine.
People have used plants as a primary source of medicine for thousands of years. In fact, many "drugs" which are commonly used today are based on plant extracts. Herbal medicines are completely natural and where possible the school uses preparations from organically grown plants.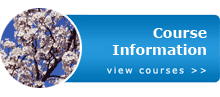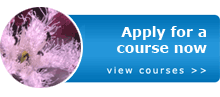 Mar 26, 2010
Open access evening course in Herbal Medicine runs from 7th April 2010
Mar 4, 2010
The Spring/Summer issue of The Scottish Journal of Herbal Medicine (formerly The Herbalist's Journal of Contemplative Science) will be here soon.