Make text bigger | Make text smaller
Emma Fordham
Prospectus 2010-2011
Prospectus 2010-2011 available in print or online.
A printed copy of the 2010-2011 Scottish School of Herbal Medicine Prospectus is available from the School office by calling 0141 445 2500 or alternatively please click
here
to download.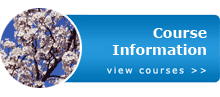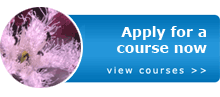 Mar 26, 2010
Open access evening course in Herbal Medicine runs from 7th April 2010
Mar 4, 2010
The Spring/Summer issue of The Scottish Journal of Herbal Medicine (formerly The Herbalist's Journal of Contemplative Science) will be here soon.