Make text bigger | Make text smaller
You are here:
Home
»
About Us
About Us
The Scottish School of Herbal Medicine is a non-profit making organisation, founded in 1992 and dedicated to the furthering of herbal knowledge, education and research. We are a registered charity in Scotland (SCO24323) and are currently focussing on fundraising.
The School has a unique concept of training "herbal practitioners" with an energetic approach to herbs and our view that herbalism is a holistic discipline. Our Vegan founders are strong advocates for non animal based, holistic and contemplative methods and the School aims at all times to provide a balance of science and art in its teaching; we seek to further knowledge of herbal medicine for its personal and planetary benefits, and this philosophy pervades all that we do.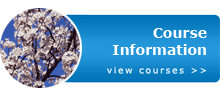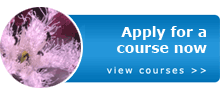 Mar 26, 2010
Open access evening course in Herbal Medicine runs from 7th April 2010
Mar 4, 2010
The Spring/Summer issue of The Scottish Journal of Herbal Medicine (formerly The Herbalist's Journal of Contemplative Science) will be here soon.